Low Carb Program virtual meet ups
Published on 23rd May, 2022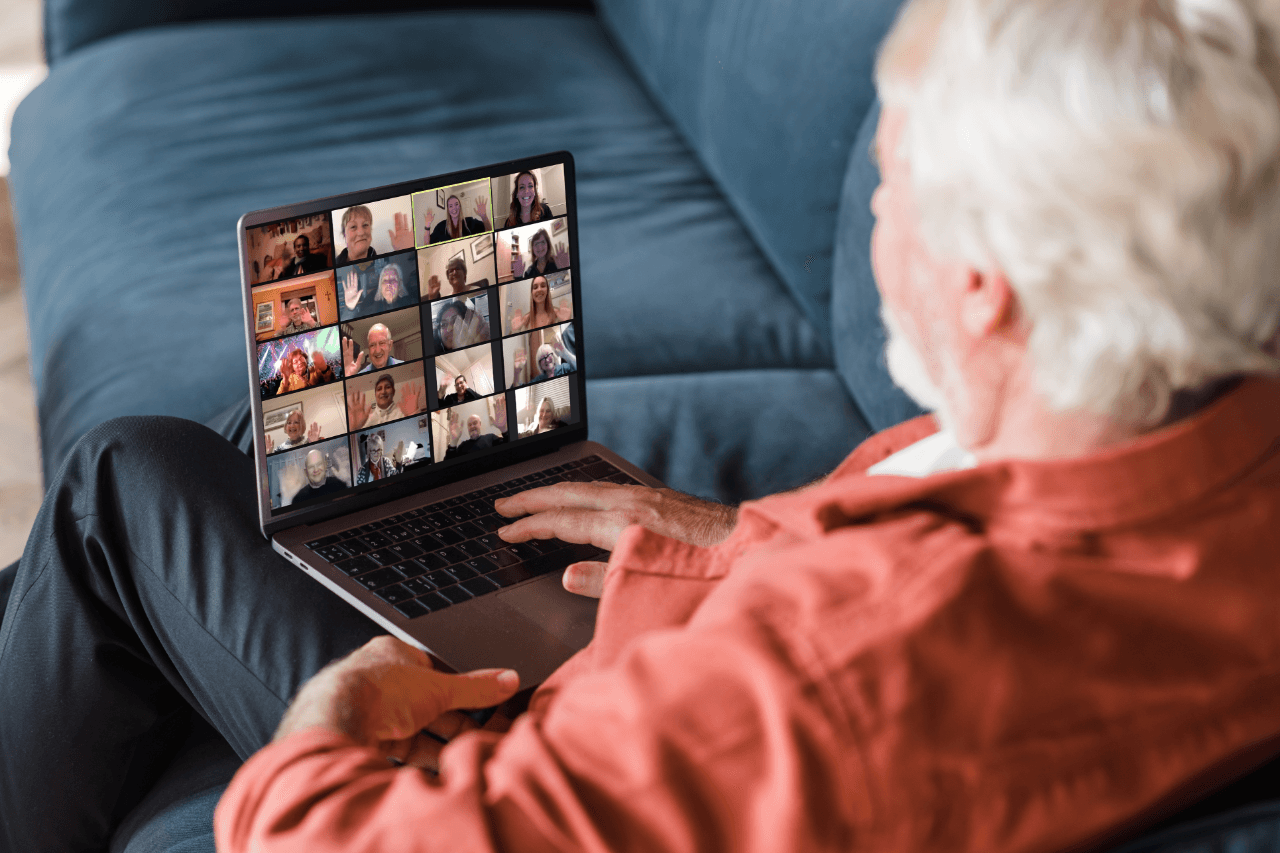 Are you interested in joining the Low Carb Program, but want to get some support with making changes to your lifestyle? Or maybe you are looking to connect with like-minded people. If you sign up to the Low Carb Program, you can join weekly virtual meet ups, giving you live access to your Health Coaches and fellow members.
We host several different live meet ups throughout the week, so make sure to read below, look at which meet up best suits you, then sign up and come and say hello!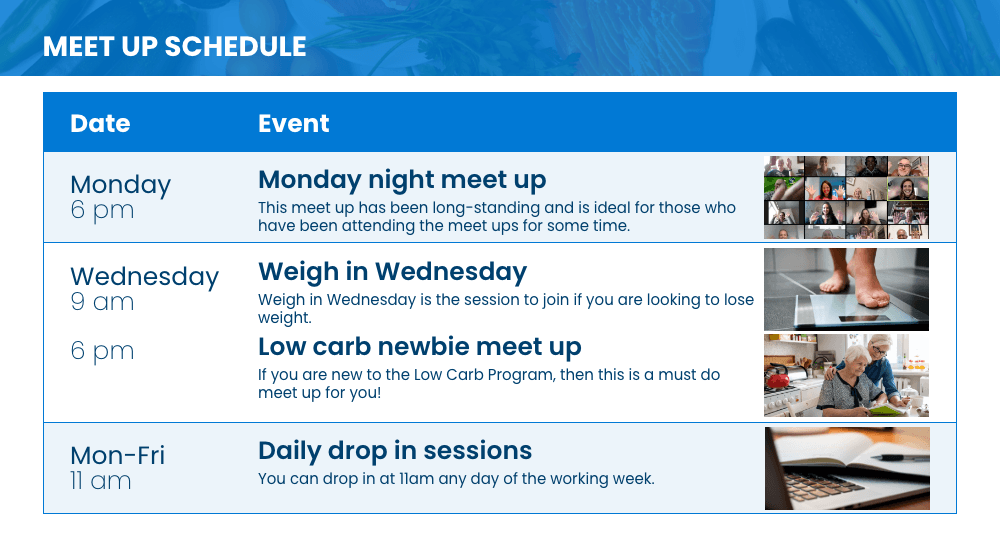 You can join our original Monday night meet up, hosted by one of our Health Coaches. This meet up is a great way to kickstart your week on a positive note and keep you feeling motivated. We will spend about 10-15 minutes speaking to you about a different topic each week, followed by a good old catch up with your fellow members.
Weigh in Wednesday is the session to join if you are looking to lose weight. It helps you to stay accountable, as well as being a great way to share your journey and set new weight loss goals each week. Your Heath Coaches will not only help you to set short-term goals, but she will help you to look at your longer-term plan. Make sure to check in with her every week from 9am.
If you are new to the Low Carb Program, then this is a must do meet up for you! On this meet up you can expect to hear from your Health Coach, who will cover a whole host of different topics for beginners who are new to the program and low carb approach. It is also a great way to ask questions and meet with other members at a similar point of their journey to you.
Low Carb Program daily drop in sessions
When: Monday-Friday, 11am
As a member of the Low Carb Program you can drop in and visit your Health Coaches at 11am any day of the working week. This is a great session to use if you are new to the Low Carb Program, unsure of where to get started or looking for some help on how to use the various features available.
What do you need to do to access the meet ups? Simply sign up to the Low Carb Program and check out your weekly schedule of live events.